There are many great trails to ride bicycles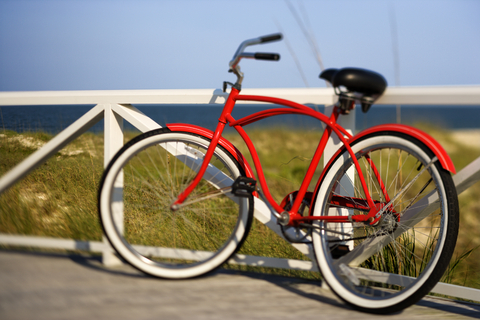 People that visit the Destin area enjoy renting bikes because there are many popular trails and scenis roads to ride on. In Destin, Gulf Shore Drive and Old (Scenic) 98 are pedestrian and bike friendly roads. Many people will ride bikes to the beaches too since parking can be limited when you drive a car. Most rental companies offer all sorts of bicycles. The beach cruiser is the most popular and they are the single speed bikes with baskets. There is also multi-speed or hybrid bikes for those looking to go on long rides or trail rides. In South Walton, which is just East of Destin, there are many parks and forrest area to check out trails. Scenic 30a also has beach town neighborhoods such as Seaside that are very bike friendly. We recommend booking a Destin bike rental because they are great for getting around in the area.


Customer Reviews from TripShock.com
Worth Every Penny
"Great service - delivered to our door and picked up at the end of our week. Friendly, helpful people and a fun way to get around the island."
Larry Murphy - Alpena, MI
Great Service
"We were very pleased with the delivery of our bikes and the quality of them when they arrived. Setting this up was easy and a good experience as well."
Diana Crawford - Valdese, NC
Best service in Destin
" Great service/bikes. Delivery was prompt. One bike was too big and you replaced it with a smaller bike no questions asked. I would highly recommend this bike rental experience."
Jane Thomas, Tulsa, OK